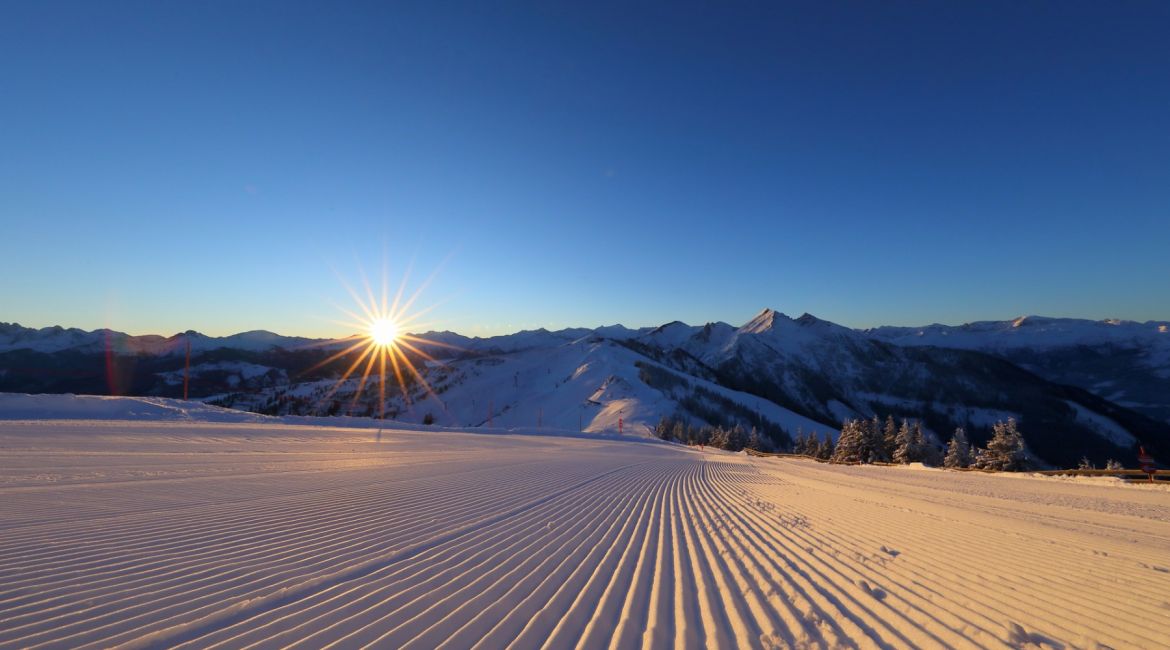 Ski & Nature Enjoyment for the whole family
Winter Holidays in Großarltal – Ski amadé
from Euro 284,00 per Person
3 Nights with breakfast
2-Day Skipass Ski amadé
Entry to Nature and Active programme from www.berg-gesund.at
Valid:
30.11.2018 - 22.12.2018
05.01.2019 - 22.04.2019
Sporty and fast, or wonderfully enjoyable? This question simply doesn't arise in Großarltal, as here every descent is a real pleasure.
Mama prefers the inviting wide slopes, while Papa prefers the demanding Freeride descents. Meanwhile, the kids romp around in the cool Funpark. Afterwards, the whole family enjoys regional delicacies in the cosy ski huts. For early birds there is the "Skikeriki" – a morning sunrise ski run from 7.30 a.m. followed by a pampering breakfast on the mountain.
Off-Piste: Recharge your batteries in the wonderful nature here at the entrance to the Hohe Tauern National Park. Winter hikes, cross-country skiing, ice climbing, snow-shoe hikes, ski tours, sledding etc. Active programme weekly with up to 6 free guided tours: www.berg-gesund.at.
Tip: Ski & Wine Pleasure Week from 10th – 17th March, 2018. Find your happiness in the snow at the Big-Bottle-Burrowing, Main Prize: Audi A1 Sportback. www.skigenuss.at.
Salzburger Mountain Advent: Even the Baby Jesus would take a holiday here – in the extremely atmospheric Großarltal Advent from 1st to 23rd December, 2017 (every Fr – Su). Info: www.salzburger-bergadvent.at.
Contact
Tourismusverband Großarltal
+43 6414 281
Gemeindestraße 6
5611 Großarl