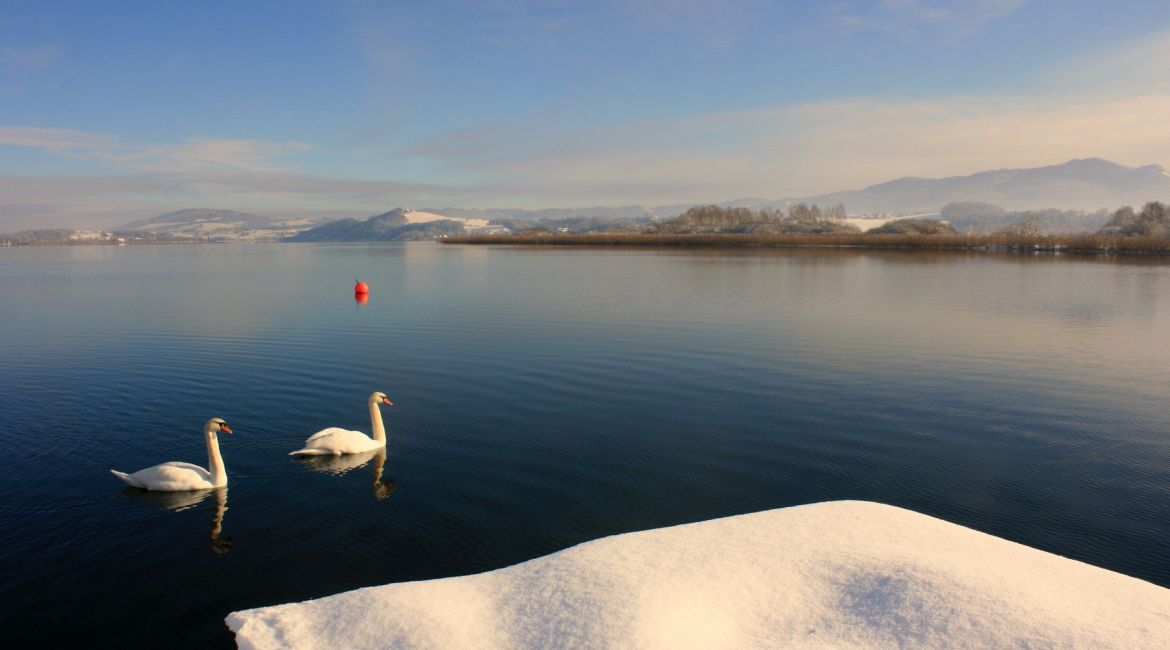 Wellness & Romance
Salzburg's Lake District
from Euro 89,00 per Person
2 Nights with breakfast in a guesthouse / hotel
HERB life programme
Herb recipe of the house
Valid:
03.10.2018 - 20.12.2018
Christmas time with smoke and tradition
Away from the ski areas, at the foot of the Alps, the villages around the Wallersee, Mattsee and Obertrumer Lakes are characterised by tranquillity.
A walk along one of the candle-lit lantern paths or in the light of herby scented lights, invites you to rest and recover away from the hustle and bustle.
Taking a peek over the shoulder of one of the Smudging experts reminds one of bygone days, when the tradition of "cleaning" the house and farm with a 'smudging stick' in the colder months was common. "Smudging is like a message from the Gods" says TEM® practitioner Johanna Wuppinger convincingly. Interested visitors can learn more about the different Smudging combinations and exciting rituals in workshops with Resy Strasser from Korndoblerhof and the Herb Witch from Wiesenberg Monika Rosenstatter.
For those who want something more sociable, we recommend the traditional customs events with Perchten Runs and the winter solstice.
Guests can experience wonderful moments in the Silent Night chapel and the new Museum in Oberndorf, with winter fairytales at Gut Aiderbichl in Henndorf as well as the famous Christmas markets in Salzburg City only 20km away.
Stay in this idyllic Lake District, experience real traditions and enjoy the Christmas markets.